Introducing the SECO Planning Team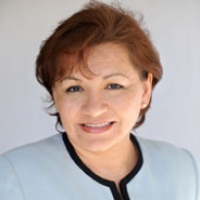 Maryuri Barberan
Maryuri Barberan is comptroller and executive vice president of Pentagon Properties, Inc. Pentagon Properties owns and manages four communities comprising about 500 lots in Georgia and Texas, and has sold over 550 new and previously owned manufactured homes via Lease-Option contracts over the past 32 years. Exceptionally low default rates are achieved with new Community Series Homes (CSH) and very thorough underwriting of L-O "buyers". She is a member of the Executive Committee for SECO which attracts upwards of 500 small and mid-size community owners annually. She is also a member of the Veterans Assistance Program Committee and is a founding member of Women Advancing Manufactured Housing (WAMH). Maryuri holds a B.S. degree in real estate and finance from Georgia State University.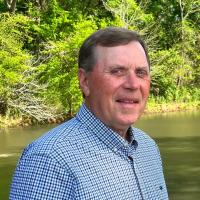 Steve Case
Steve Case has been an active investor in manufactured housing communities for 24 years. Over that span of time, he has been involved in all areas of the industry including education, serving on the board of the Georgia Manufactured Housing Association, consulting on the construction of the Community Series manufactured home, founding member of the Southeast Community Owners (SECO) and advising financial institutions on the creation of chattel community owner finance programs.
Steve is a retired United States Air Force Officer and his education includes an MBA in Accounting and Finance from the University of Phoenix. He also serves as a board member on the SECO Veterans Assistance Program. Aside from spending time with family, he enjoys golfing, flying, and mentoring young people.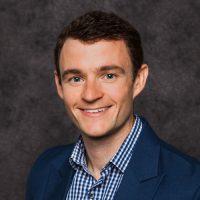 John Gelzer
John Gelzer is CEO and principal of Equity Management Company. John oversees a diverse commercial estate portfolio including multi-family, manufactured housing, hotel, office, industrial, land, and retail assets. As an attorney, he also works as in-house counsel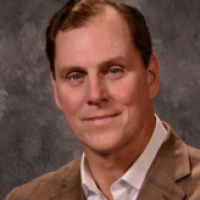 Tom Lackey
Tom Lackey first started in the industry in1988 when he was the General Manager of a Manufactured Home Dealership in Michigan. Tom's experience has been diverse in the industry from managing multiple Communities, Owning and operating Communities in several states, owning and managing multiple dealer sales locations, operation of manufactured home insurance brokerage, and ownership of a national mobile home rental corporation. Tom is a member of the Georgia Manufactured Housing Association (GMHA), and the Michigan Manufactured Housing Association -having served on PAC Committee for the MMHA.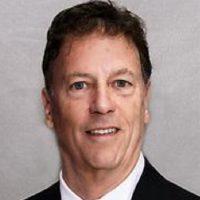 Spencer Roane
Spencer Roane, president of Pentagon Properties, Inc., Atlanta, Ga., owns and manages four land lease communities in Georgia and Texas. His firm has sold over 450 new and previously-owned manufactured homes in his communities over the past 40 years via Lease-Option contracts. Over the past 8+ years, they sold and seller-financed over 70 new manufactured homes with only 3 defaults. Since the passage of the S.A.F.E. & Dodd-Frank Acts he has written about and spoken often to advocate the use of Lease-Option contracts to sell new and pre-owned manufactured homes in communities in most states.
He is a member of the Georgia Manufactured Housing Association (GMHA) where he served as an officer and member of the board of directors. He served on the National Communities Council (NCC) and the Disaster Housing Task Force of the Manufactured Housing Institute (MHI). He is one of the organizers of the Southeast Community Owners (SECO) conference which attracts upwards of 400 small and mid-size community owners annually. Spencer holds a B.S. degree in Electrical Engineering, an M.S. degree in Industrial Management, and both Mortgage Loan Originator and Mortgage Broker S.A.F.E. Act licenses. Contact him at (678) 428-0212. Pentagon Properties, Inc. website. LinkedIn profile.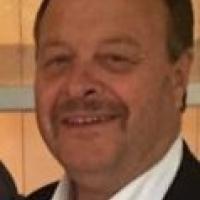 David Roden
David Roden is co-owner of Mountain View Estates in Rossville GA., along with his wife Judy. Mountain View Estates broke ground on 46 acres in 1988 and built this community from woods and hay fields to one of the nicest communities in the southeast. He and his family live on-site and have one of the only Tornado Shelters in the area that can hold every resident of the community. Rated for 250 MPH and FEMA approved, it is one of the most satisfying accomplishments in their companies history.
With his wife as partner and his dad as manager for the past 25 years, it is truly a family-run operation of which he is very proud.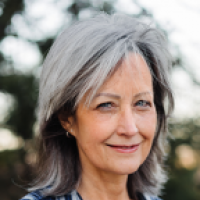 Kim Shultz-Rainford
Kim Shultz-Rainford is a former corporate professional with a background in cash management, accounting and strategic planning.  After selling over 65 manufactured homes, she took the leap into park ownership in 2013.
Over the years, Kim has successfully improved the living conditions and park atmospheres for her residents while increasing park capacity and profitability.  She has received city infrastructure and utility upgrade approvals, generated a newfound sense of pride in her communities, and exponentially increased consumer awareness of her properties while adding and selling additional homes via owner finance.
Kim holds a B.A from University of Texas at Arlington, M.B.A. from Texas A&M University – Commerce, and is licensed by the State of Texas as a retailer.  She is also a member of the Texas Manufactured Housing Association (TMHA) and serves on the SECO Planning Committee, Veterans Assistance Program Committee, and is a founding member of Women Advancing Manufactured Housing (WAMH).
Together with her construction-savvy husband, she continues to purchase and improve communities in the Dallas/Fort Worth area and currently owns two Manufactured Home Communities.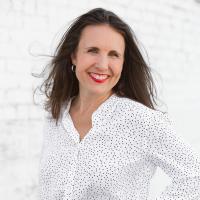 Kristen Stockdale
Kristin Stockdale, owner of Stockdale Design, is lit up when she knows her passion for freedom is realized through her annual events.
Stockdale Design started as an Interior Design shop and quickly became a special events company. The real transition came in 2012 when she co-founded the HAVEN conference; an energetic, fun, and inspiring DIY design niche influencer conference.
In 2017, Stockdale Design founded WORKBENCHcon, an intense DIY maker/content creator conference.
Kristin continues to love what she does, sharing her passion for events with her clients. Specializing in conference management, design, and charity events, she continues to grow and inspire those around her. Seeing people transforming fills her soul, seeing so many lives changed by the doors that open at in-person events & conferences.
More personally, she values learning different cultures through traveling and eating…You may also find her, at any given moment, gardening or creating a mean hand-crafted cocktail – Cheers!