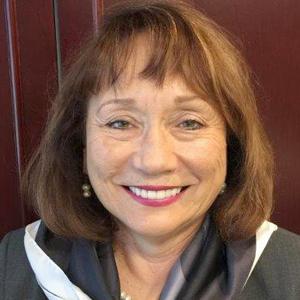 Maria Horton serves as both Director of Marketing and Regional Manager for Newport Pacific Capital Company, Inc.
Newport Pacific is a full-service property management company located in Newport Beach, CA, specializing in manufactured home communities, apartment complexes, condominium associations and RV parks and resorts. Newport Pacific has been a leader in the property management industry since 1980 and oversees properties throughout the United States.
Maria has an exceptional business acumen in the manufactured housing industry. She also has experience in property management, home sales, leasing, marketing, budget preparation, vendor contract negotiations and development of on-site personnel.
She holds her MCM, MHM, CAM, CCRM, CMCA and AMS designations and, also is a licensed manufactured housing salesperson.
In 2009, the Mayor and City Council of Carson appointed Maria to sit as a member of the Mobilehome Rental Review Board. She currently remains an active member of this board. The City of Carson is known throughout the state of California for its strict rent control ordinances.
In 2019 and 2021, Maria was appointed to the City of Costa Mesa's Mobilehome Park Advisory Board where she continues to serve at this time.
Maria was appointed in 2021 to serve on the CMHI Foundation Board as Treasurer.
In late 2021, Maria Horton, along with Co-Founder, Justine Natalie, with the assistance of board members, Sherrie Clevenger, Kim Shultz-Rainford and Maryuri Barberan, helped to create WAMH. This is the Women Advancing Manufactured Housing movement established to mentor and recognize the accomplishments of women in our industry. The organization, open to both men and women members, also hopes to assist with improving the perception of our industry through its members' efforts.
In 2022, Maria was appointed to the MHI NCC Board of Governors where she will serve a 3-year term addressing the issues of communities in our industry, nationwide. Maria will be involved in industry discussions of MH community, home, and lifestyles via various forms of media to increase awareness of our achievements.
Also, in March of 2022, Maria was appointed to the Manufactured Housing Communities of Arizona Board of Directors and continues to serve.
Maria is also currently a member of the American Legion Women's Auxiliary where she assists with activities provided by this organization that assist our soldiers and veterans.
Maria shares her passion through her dedication to continue to improve her knowledge in our industry with exemplary service. She is a frequent speaker and attendee at industry conferences. throughout the United States where she proudly represents her company and its accomplishments.
Will be speaking at...